Assessment of workers' exposure to noise
There are multiple sources of noise in industrial environments and thus the level of noise to which workers are exposed is regulated under Decree no. 2006-892 of 19 July 2006 implementing European Directive 2003/10/EC which lays down levels of noise exposure which must not be exceeded at the work station.
In addition, the Decree 2015-1888 of 30 December 2015 relating to the simplification of personal accounts of prevention of arduous work and the modification of certain factors and arduous work thresholds,including noise which is mentioned in article D. 4161-2 with a minimum exposure limit duration.
Hearing is not at risk below 80 dB(A) for an 8-hour working day.
At dB Vib Consulting, our acoustic technicians conduct measurements in companies and use various instruments and measures to assess workers' exposure to noise (Standard NF EN ISO 9612 (2009)).
To carry out measurements, it is necessary to take workers' exposure to noise into account as they often move about and are not always subject to the same noise levels.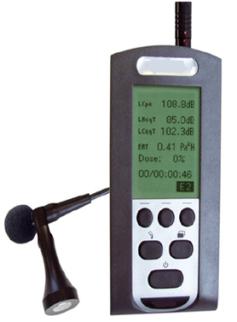 To take these different exposure levels into account when we are conducting our measurements, we first of all group workers into homogeneous noise exposure groups (HEG), then we carry out measurements by sampling in sufficient numbers and for long enough so as to be representative.
Noise measurements are carried out using sound exposure meters and sound level meters placed close to the workers' ears.
We implement various approaches in order to accurately assess exposure to noise:
Task-based approachA task is performed by a worker within a specified time interval.
For each task, at least 3 measurements must be taken.
Position-based approach
This approach is used when a worker carries out variable tasks in terms of both activities and duration. It is conducted on at least 5 samples the cumulative duration of which depends on the number of workers in the HEG.
Working day-based approach
This approach involves carrying out 3 measurements in one full day on several workers to fully assess the noise doses received.
After evaluation and analyses of each of these approaches, our experts will be able to provide you with a diagnosis of the exposure levels of each HEG and of the noise arduousness; they will be able to advise you on the most appropriate noise solution. Following the diagnosis, studies may be performed by dB Vib Consulting and acoustic treatment solutions may be developed by dB Vib Ingenierie .